Annual Human Ice Bowling & Meat Raffle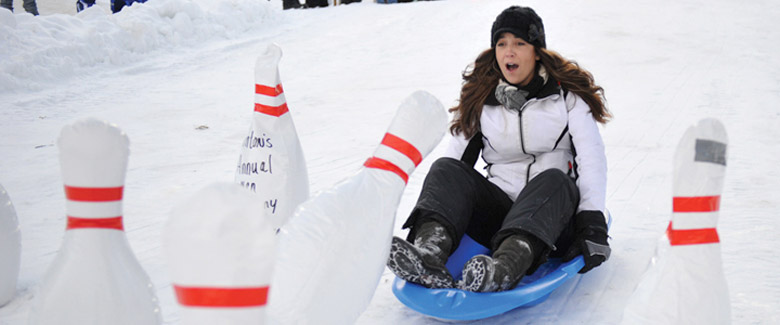 Event Details
Date

January 28th, 2017

Time

11am–???

Location

Thornton's Resort
Bowling teams consist of two people. One person sits on a snow saucer as the "bowling ball", the other teammate pushes their partner down the iced bowling lane to the bowling pins below. Two person Bed Race teams, one person sits on the bed on skis, the other teammate pushes the bed on the lane. Best time wins. $5.00 per person per event and you can participate in both events. We provide the snow saucers and beds on skis. Sign your team up early. 100% payout.
D.J. and lots of meat and miscellaneous raffles throughout the day – all raffles benefit local charities.
Cabin Reservations
Rent a cabin for the event. Call 715 757-3311 or e-mail thorntons@webcntrl.com for reservations.