Whitewater Rafting Guides
All of our guides are certified in Swift Water Rescue.
Brian Morstad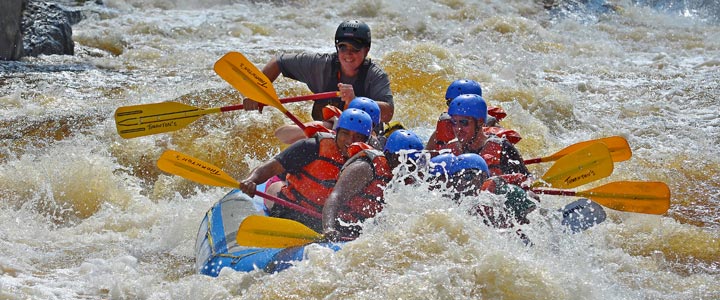 Experienced in Paddle-raft, Mini-Me and Funyaks. Brian is an avid kayaker who also taught canoeing during his Outdoor Education courses while attending UW-Stout. Highly skilled in many emergency situations including SWR, CPR and first aid. As a member of the US Army National Guard Brian participated in the "Combat Lifesaving For The Infantry Soldier" program. While residing in Arizona he worked closely with the local administration and sheriff's officials in rescue and training operations including providing rapid medical assistance for water related victims.
As mentioned previously, Brian has a passion for exploratory kayaking. If you are interested in scheduling a slower paced, leisurely Thornton's Flat-water Kayak Tour, be sure to consider requesting Brian to lead you on your adventure.
During the off-season he is employed as a second grade teacher at one of our local school systems. When not on the river or lakes Brian enjoys spending time with his wife and two children.
Jim "Jimbo" Kemp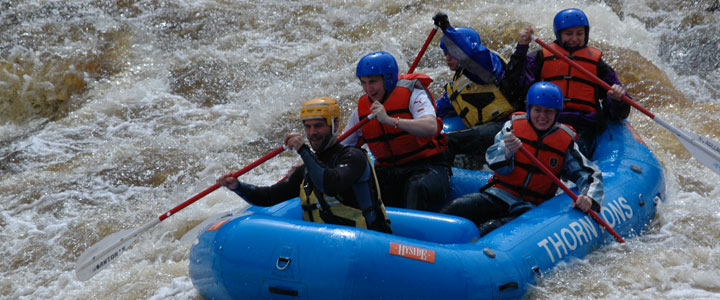 What can not be said about this seasoned guide? The stories of "Jimbo" are told every season around the campfires here deep in Wisconsin's Northwoods!
Highly skilled in all facets of the guiding industry. He is trained in SWR, CPR and first aid. Jim has led trips, swept trips and planned trips. For over seven seasons he was employed as "lead guide" here at the resort and is credited with much of the early development and growth of our resort's rafting business.
Jimbo has trained and mentored enough guides in this area to open his own whitewater company. He still comes back each spring to share his knowledge and passion of the river while aiding in our guide training programs. If he could, we are certain he would prefer to be here at all times. However, sometimes life and "real jobs" find ways of derailing a guide's dream of spending a lifetime "pushin' rubber" upon the rivers they love. Jimbo will still be available to help us out from time to time for which we are always truly grateful.
Jim's other interests include fishing, camping and just hanging out with the guests, friends and his peers. He currently resides in the Fox River Valley with his lovely wife Amber and their family of "canine and feline kids."
Remember this...Especially if you ever have the opportunity to float down a river, any river with him,...there are very few truly unique and unforgettable moments one experiences in life. One of these moments not to be missed, is a day upon the river with Jimbo!
Earl Jorgensen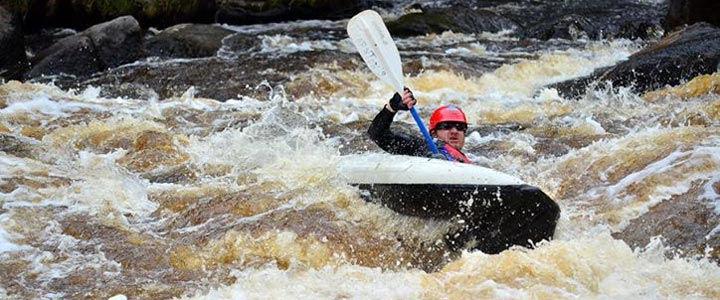 Earl has been involved with Thornton's since 2003 aiding the resort in it's web promotions. In 2003 Earl pioneered a rafting club called "The Urban Whitewater Pirates." He loves the outdoors, wildlife, camping, snowmobiling and fishing. He enjoys surfing the internet, antiques, historic buildings, history, helping others and enjoying time spent with his wife.
Earl hails from Green Bay. Six years ago, he and his wife purchased an adult family home in Mosinee. Certified in First Aid, and CPR, Earl is dedicated to constantly improving upon his river rescue and safety training here at the resort. In addition to pushing rubber here at Thornton's, Earl has rafted extensively throughout Wisconsin. Believe me my friends, a day involved with Earl on the water or off will become one of your fondest memories.
Ron Skuja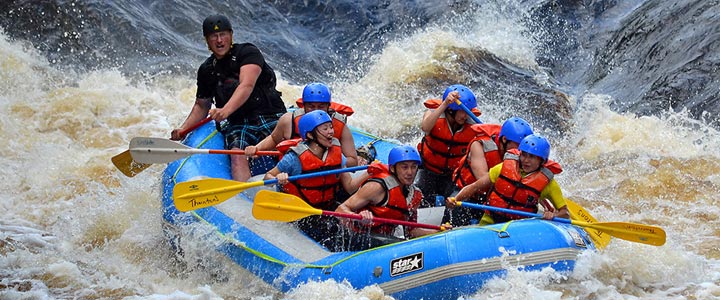 Ron is in his third season with us here at Thornton's Resort. Currently guiding and serving as an assistant to the resort's upper management, Ron brings many things to the rafting industry's table. He has extensive experience in guiding our twelve and sixteen foot rafts as a boatsman on both the big water of the Menominee and the technical aspects of the Peshtigo. He is at home and well versed in paddling our Mini-Mes as well as offering hints and suggestions on how to paddle a Funyak. Ron is certified in SWR, First Aid and CPR.
Ron is enrolled through NWTC involving the health care industry. He also works part time in an adult care facility in our local area.
A tireless worker, when not on the river working or playing he aids our resort in our paintball program. Among several other hobbies, Ron is passionate about his motor-cross racing. Ron is always ready, willing and able to supply his guests with the best outdoor experiences the Northwoods have to offer.
Derrick Keating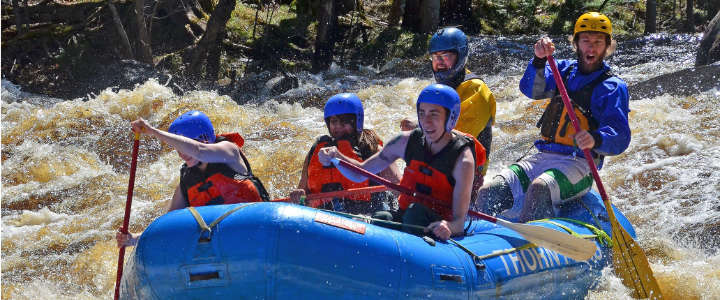 Derrick came to us from Kansas. With experience in a variety of outdoor risk management settings, Derrick has a calm demeanor on the river, that provides his guests a fun and comfortable experience. Through interactions with guests and fellow guides on the river he has adopted the nickname "Captain Cool Kansas." While attending college at Adams State University, Derrick worked with the Adams State Adventure Program. During that time Derrick gained experience in whitewater rafting on the Arkansas River as well as the Colorado River. Derrick completed a minor in Adventure Leadership Programming through which he completed his CPR and Wilderness First Aid certification. Derrick is also certified in Swift Water Rescue. When he is not on the river you might find him enjoying other outdoor pursuits. He enjoys rock climbing, backpacking and ice climbing. Derrick also enjoys reading a good book and re-reading Harry Potter.