Our Resort
Welcome to Thornton's Whitewater Rafting Resort & Campgrounds. We specialize in providing you, your family or group one of the most thrilling and memorable experiences in the entire Midwest. Guided rafting trips are run daily from April – October on the exciting Peshtigo and Menominee Rivers and are guaranteed to include crashing whitewater rapids, gentle stretches of river and some of the most scenic wilderness in the State of Wisconsin.
Whether you just need some time away from the daily routine, or want to try something different, Thornton's Whitewater Rafting Resort & Campgrounds will provide you with the vacation you deserve in Wisconsin's beautiful northwoods.
Our Bar & Restaurant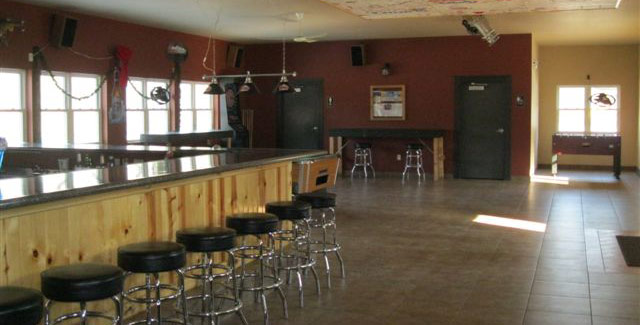 Adjacent to our campgrounds is Thornton's Resort and Bar. Our large bar with live music or D.J., pool table, dart machine, foosball table and video games provides fun for the whole family. We serve Hamburgers, fried foods, great locally made pizzas and snacks. Enjoy a breakfast pizza in the morning for a quick meal before your rafting or paintball adventure. Our bar & restaurant are open all year long.
Caldron Lake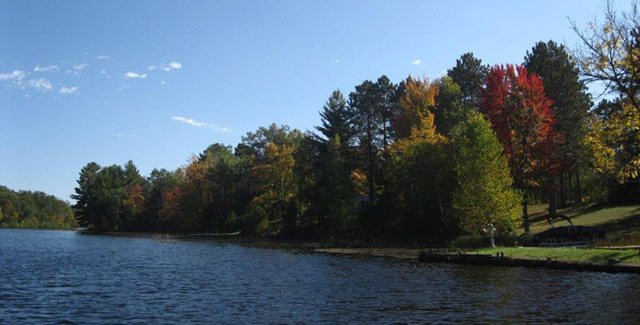 Caldron Lake, a 1300 acre full recreation lake is just across the road (within easy walking distance) from the resort for swimming, fishing and boating. Free, new public boat launch. Everything from golfing, horseback riding, hiking, siteseeing and the best waterfall tour in the state of Wisconsin are within a short distance from Thornton's Resort.
UTV/ATV Trails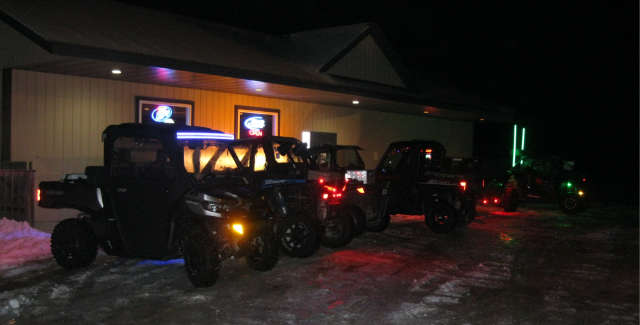 Starting August 18th, 2017 guests can access both the north and south ATV/UTV trails from our resort. Cabins and camping directly on the trail system. Call us at 715-757-3311 to reserve your campsite or cabin.